Collaborative family law offers many advantages for families going through a divorce, with the primary benefit being an outcome that is best for all parties.
Collaborative family law is a unique approach to achieving your goals when you and your spouse are going through a separation and divorce. With our team of trained experts who specialize in legal, financial, and family services, your family can better manage the many different aspects of your separation and divorce.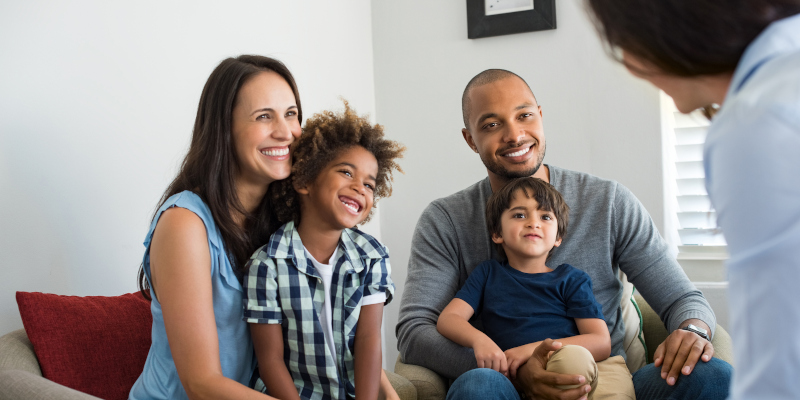 Collaborative family law offers many advantages for families going through a divorce, with the primary benefit being an outcome that is best for all parties. Many collaborative family law participants are able to avoid going to court, can actively participate in a mutual divorce settlement, and ensure that children are properly cared for and attended to as part of the process. The collaborative process often saves time, money, and emotional stress compared to traditional divorce litigation.
The first step to determining whether collaborative family law is right for you is to discuss this option with your spouse. If you are planning on an uncontested divorce but want to make sure the needs of both parties are met, the collaborative process can be of great benefit. If you and your spouse agree that you would like to pursue collaborative family law, the next step is to reach out to our legal professionals at Collaborative Divorce Waterloo Region, and we will connect you with your collaborative family law team.
Collaborative Family Law is a Great Way to Achieve Success Without Going to Court
Reasons to Choose Collaborative Family Law
Going through a divorce is emotionally and mentally difficult. As you and your spouse prepare to go separate ways, a million thoughts may be swirling through your head, making it harder to make important decisions. One thing to think about is the process you will choose to resolve all issues. Do you want an adversarial approach such as litigation and traditional negotiations, or do you want to be involved in a client-centered approach, which supports you and your family as you transition from together to separated?. Here are several reasons why you should choose a collaborative approach:
By working with a team of collaborative professionals, mitigate the level of conflict that often develops during the divorce process.
The collaborative team encourages and supports open communication between you and your spouse, so you are more likely to come to decisions that work well for everyone in your family.
Instead of a judge deciding the fate of your family, you and your spouse retain control over how to resolve issues like parenting time, property division, etc.
Litigation focuses on arguing about the past. A collaborative process focuses on the future and how you hope things will be better for your family in the future.
A court process is a public process, so that the details of your  divorce become public record. The collaborative process is a private process. Protection of the family's privacy is an important feature of this approach.
You will be supported by a team of  lawyers, family professionals and financial professionals who have extensive experience in resolving family disputes and can help you make the most informed decisions possible as you negotiate the terms of your separation and divorce.
Divorce is already difficult enough, so reduce the toll it takes on your life by opting for collaborative family law. Contact a Collaborative Divorce Waterloo Region professional today if you want to know more about getting started.
Find out why collaborative family law is the best solution for your family.
Building a better future can begin with the collaborative family law approach during a separation and divorce. Contact us today to learn more about this process and how it can work for you and your family.
---