Collaborative Divorce Waterloo Region is a dedicated association of legal, family & financial professionals who are trained and dedicated to helping you and your partner come to the best possible arrangement for your family. We understand that separating from your partner can be an emotionally strenuous process and that emotions can run high. To help you get through this transition with as much dignity and as little conflict as possible, we use an approach known as collaborative family law. In this article, we'll lay out some key things you need to know about this approach, so you know what to expect.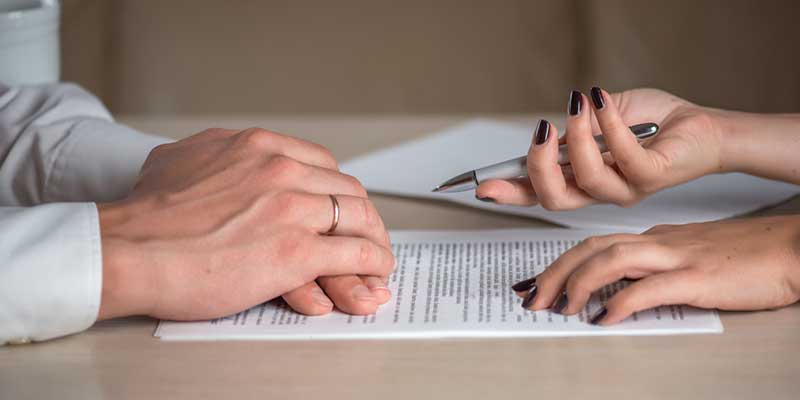 The First Step is to Meet with a Collaborative Professional. Most people will meet with a collaboratively trained lawyer to discuss process options and determine if collaborative is right for their family. If you and your spouse choose to proceed with a collaborative approach, your lawyers will obtain your consent to establish the right team of professionals for your family's needs. Sometimes people will meet with a family professional or a financial professional first, and that professional may be your entry point to the collaborative process.
Participation Agreement. Once your collaborative team has been established, you will be required to enter into a participation agreement. This is your first agreement in which you, your partner, and your respective lawyers, along with other collaborative team professionals, (such as financial experts and/or communication coaches, parenting expert, etc.) set out the obligations and expectations of how the negotiations will be conducted. The overall goal is to create an atmosphere that's conducive to problem-solving.
Information Gathering. Another important step in the collaborative family law process is the gathering of information and disclosure. The goal for everyone involved is to have as much information as possible to make well-informed decisions for your family, as it is impossible to do so unless you have all of the facts. Your collaborative team will guide you through the process and make sure that all relevant information is disclosed appropriately.
Interests-Based Negotiation. Another unique feature of a collaborative approach over a more traditional approach is that we use interest-based negotiations. Essentially, this means that your Collaborative Divorce Waterloo Region team will help you focus on your common goals and interests, such as "stability for the children," rather than on hard positions, such as "I want the house!" The negotiation process will involve ascertaining both parties' interests and concerns, then examining many options for how best to address them before coming to an agreement.
For more information about our approach to separation and divorce, please contact one of our professionals.
We believe collaborative process really is the better way to divorce.